Leadership & Staff
The School is led by experienced educators who are passionate about its mission.  A lead teacher and assistant teacher are present in each of the eight classrooms, with additional staff in place to support our children's nutrition, safety, and learning needs. All teachers meet or exceed the minimum state requirements for education level, years of experience, and health & safety training.
Rosemarie Anderson
Lead Teacher
Rosemarie has 12 years of experience working in the classroom. She is the lead teacher in the Fruits classroom at the St. John Neumann School for Children and Families. Rosemarie is a graduate of Cairn University with a Bachelor's in General Studies. She is currently pursuing her graduate studies in Early Childhood Education at Millersville University. She is passionate about building reciprocal relationships with her students and their families, and is dedicated to providing students with a fun, loving, warm and stimulating environment that furthers their growth. Rosemarie enjoys singing, reading and spending time with her family and friends.
Jessica Bailey
Program Manager, Family Engagement
Jessica joined CHI St. Joseph Children's Health in May of 2020 as the Family Engagement Manager for the St. John Neumann School for Children and Families. She is committed to helping families achieve the most out of their life goals and guiding children toward a love of learning through curiosity and exploration.
Prior to joining CHI St. Joseph Children's Health, Jessica worked in center-based childcare and Head Start programs as a Pre-school lead teacher, mentor, and an Early Learning Coordinator. Jessica has a Master's Degree in Early Childhood Education from Edinboro University with her teaching certificate for children Birth thru Sixth grade.
When not caring for children in a center, Jessica is a devoted wife and mother of two young children at home. Jessica finds comfort in exploring the outdoors, a quiet beach, or a peaceful campfire with friends. Jessica can often be found singing and is excited to share that passion with the children in our center. ​
Cassandra Behrens
Lead Teacher
Cassie brings a variety of experiences to her work as a Lead teacher in the toddler program.  She has worked in clinical settings, classrooms, and administrative roles supporting children and families.  Cassie earned a Bachelor's degree in Art Therapy from Carlow University in 2015.
Madisyn Bender
Assistant Teacher
Madisyn has worked with infants, toddlers, and preschoolers for the past 9 years.  She earned her Bachelor of Arts in Education from Millersville University in 2021. 
Chloe Bresnak
Floating Assistant Teacher
Chloe has several years of experience working with children and families. She has received her Associates degree in criminal justice from Kutztown University and plans to pursue her bachelors as well. She has a passion for volunteer work and helping children grow. Originally from Allentown, Pennsylvania Chloe moved here almost 3 years ago and now resides in Lancaster and enjoys the new journey she is on. She also has a love for animals and has 2 Labrador retrievers named Cooper and Bentley.
Lorry Cruz-Quinonez
Assistant Teacher
Lorry has been working in the Early Childhood Education field for 13 years and obtained her Child Development Associate credentials in 2019.  Lorry has worked with preschool and school aged children in recent years.  She started her journey with the St John Neumann School in the Seeds classroom where she is enjoying the wonders of infant development.  
Alexis Eckman
Lead Teacher
Alexis earned a Bachelor's degree in Early Childhood Education from Lebanon Valley College in 2016 and she has worked with young children in a variety of settings over the last 6 years.  Alexis is committed to helping the Columbia community be the best they can be… 
Laura Fiorillo
Lead Teacher
Laura is the lead teacher in the Blossoms classroom. She has over 15 years of experience in early childhood education in both public and private school settings. She earned her degree at James Madison University and is planning to pursue a Masters's degree in Social and Emotional Learning. Originally from Virginia, she resides in York, PA, with her son who is in high school, two dachshunds, and a hamster. Her passion in life, besides education, is photography and she is looking forward to traveling more in the future.
E. Lucy Heisey
Assistant Teacher
Lucy earned her Child Development Associate (CDA) credential in 2018.  She is the Assistant Teacher in the Fruits classroom.  After years of being in the corporate world, Lucy found a position as a bus monitor/classroom aide for preschool children, then she went on to become an assistant teacher.  She loves the children and has a great passion for working with Preschoolers. She enjoys laughing and playing with them during play time, comforting them at nap time and watching them grow and develop into their own selves.  Lucy has a son who is 31yrs old and she enjoys going to the Bay to relax by the water.
Kristy Humbert
Assistant Teacher
Kristy has been working in Early Childhood since 2007. She is an Assistant Teacher in the Blooms classroom.  She has a passion for creativity and helps "water" the children in her care to bloom each and every day. Kristy is pursuing her degree in Early Childhood Education. In her free time she enjoys sewing, painting and taking care of her plants and two fur babies.
Carol Johnston
Family Wellness Coach
Carol joined CHI St. Joseph Children's Health as a Family Wellness Coach in July 2018. She holds an Associate degree in occupational therapy from Penn State University and is a licensed and certified occupational therapy assistant. She also has a Bachelor's degree in education from Millersville University with extensive experience in early education and intervention services. Recently she completed a Graduate certificate in infant mental health from Arcadia University and has a goal of receiving a Pennsylvania Association of Infant Mental Health endorsement. In her pastime, she enjoys reading, walking her dog, and spending time with family and friends.
Michelle Keim
Program Manager, Food Service & Nutrition
Michelle joined CHI St. Joseph Children's Health in September 2019 as the Community Health Coordinator for Healthy Columbia and became the Food Service and Nutrition Manager for the St. john Neumann School for Children and Families in May 2020. Michelle comes to us with 20 years of customer service and management experience in the restaurant industry, accounts receivable, medical billing and nutrition and fund management with MH-IDD. The promotion of health through nutrition, cultivation and local foods is Michelle's passion.
Michelle received her Bachelors of Science in Nutrition and Dietetics in 2018 from West Chester University as well as an Associates of Arts in Restaurant and Food Service Management in 2015 from Harrisburg Area Community College. She plans to continue her education with the pursuit of a graduate degree in the near future.
She recently purchased her second home in Marietta and is looking forward to spending time on the local trails with her dog, Rue. Michelle enjoys time spend with family and friends, cooking and creating new recipes as well as traveling. ​
Diane Lowery
Lead Teacher
Diane has worked in the early childhood education field for 15 years, mostly with two year old children. Diane is the lead teacher in the Buds classroom for children two and a half to three years old. She earned a Bachelor's degree in elementary education from Millersville University and a Master's degree in early childhood studies from Walden University. Born and raised in Lancaster County, Diane currently lives in Landisville with her husband. She is the proud mom to two adult children.
Nicole Marcello
Lead Teacher
Nicole has 11 years of experience in the early childhood education field, serving families in Lancaster and Dauphin counties, and teaching children of all ages from birth through kindergarten. She earned a Bachelor's degree in Elementary Education from Millersville University. Nicole is happy to be serving her hometown of Columbia. She looks forward to supporting our community and young children as they explore, learn, and grow!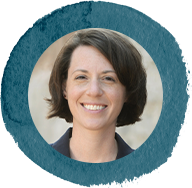 Lori McCracken
Vice President of Education
Lori has led the Community Health Education efforts at CHI St. Joseph Children's Health since 2015. She has 20 years of experience designing national and regional programs that motivate and inspire community improvement – working closely with educators, families, and children to craft educational programs that foster healthy habits.
Lori is an engaging story-teller and effective educator.  With an eye for innovation, a commitment to health, and a passion for early childhood education, Lori has brought to life Hank the Health Hero and the St. John Neumann School for Children and Families.
Lori earned a Master's degree from the Graduate School of Social Work and Social Research at Bryn Mawr College and a Bachelor of Arts degree in Psychology and Religion from Muhlenberg College.  Lori is a proud graduate of Reading High School and she regularly weaves her experiences as a city kid, world traveler, and mom of three into her work.
Kierstan Mclasky
Food Service/ Nutrition, Assistant Teacher
Kierstan has been working with young children for the last 4 years.  She earned her Child Development Associate position during that time and she brings that knowledge to her work at SJN where she serves as a teacher and Food Service and Nutrition Assistant.
Stephanie Reid
Lead Teacher
Steph has 14 years of childcare experience working both in the classroom and doing home visits with families to help children and families reach their goals. She is the lead teacher in the Sprouts classroom for children ages 12-18 months old. Steph is a graduate of Penn State University with a Bachelor's in Human Development and Family Studies. She is also a graduate of York Suburban High School. She is the proud mother of one daughter and one son as well as 3 cats, 2 bearded dragons, and a corn snake.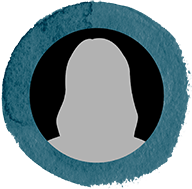 Amanda Schein
Assistant Teacher
Margaret Staley
Lead Teacher
Margie earned her elementary teaching degree from Wilson College. She cared for children in her home daycare when her daughter was a baby and found her passion working with children in her community of York, PA.  She has worked as a teacher's aide, elementary classroom teacher, and childcare professional. She is a lead teacher working with toddlers.  Margie hopes to build nurturing, positive relationships with those she serves.  She is a proud mother of two children and a dog named Sandy.  Her passions are watching the "aha!" moments when a student learns something new, travelling, and enjoying beach trips to visit family in SC.
Tricia Sweigart
Assistant Teacher
Tricia has an Associate's degree in Early Childhood Education from Harrisburg Area Community College and has been working in childcare since 2014. As a teacher who provides assistance and support, her vision is not only to engage children in creative lessons and activities but provide opportunities that allow freedom of exploration to gain interests and experiences that will last a lifetime.  Outside of working, Tricia enjoys traveling & being in nature, thrift shopping, and spending time with her animals and loved ones.
Keli Watson
Assistant Teacher
Keli is the assistant teacher in the buds classroom at the St. John Neumann School for Children and Families. Keli has almost four years of experience in childcare and is currently pursuing her bachelor's degree in Early Childhood Education. Keli's experience as a substitute teacher has given her the flexibility to be comfortable with any age group and in any situation that could arise. Keli enjoys working on her pottery wheel and is an excellent mother to a very sassy cat and a few beautiful fish.