Leadership & Staff
The School is led by experienced educators who are passionate about its mission.  A lead teacher and assistant teacher are present in each of the eight classrooms, with additional staff in place to support our children's nutrition, safety, and learning needs. All teachers meet or exceed the minimum state requirements for education level, years of experience, and health & safety training.
Jennifer Browne
Director
Jennifer Browne was born and raised in Florida and attended Florida State University where she obtained a bachelor's degree in psychology. She earned a master's degree in education from University of Georgia.
Jennifer has been honored to serve students throughout the county in her role as a teacher, administrator, and director, most recently serving as Assistant Head of School at Montessori Academy of Lancaster.
Jennifer has demonstrated a passion for early childhood education and believes that meeting the needs of the whole child will not only create a lifelong learner but a healthy individual. She looks forward to working with the children and families of Columbia (her first home in Pennsylvania) in her new role as Director of St. John Neumann School.
Jennifer enjoys spending time with family and friends, especially when it involves exploring new places as well as reading, especially when it involves exploring new ideas. She is also devoted to volunteering and serving the needs of the marginalized and vulnerable within our community.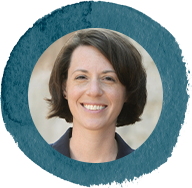 Lori Albert McCracken
Vice President of Education
Lori has led the Community Health Education efforts at CHI St. Joseph Children's Health since 2015. She has 20 years of experience designing national and regional programs that motivate and inspire community improvement – working closely with educators, families, and children to craft educational programs that foster healthy habits. 
Lori is an engaging story-teller and effective educator.  With an eye for innovation, a commitment to health, and a passion for early childhood education, Lori has brought to life Hank the Health Hero and the St. John Neumann School for Children and Families. 
Lori earned a Master's degree from the Graduate School of Social Work and Social Research at Bryn Mawr College and a Bachelor of Arts degree in Psychology and Religion from Muhlenberg College.  Lori is a proud graduate of Reading High School and she regularly weaves her experiences as a city kid, world traveler, and mom of three into her work.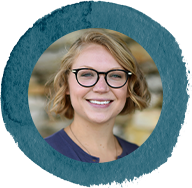 Heather Ha
Program Manager
Heather joined CHI St. Joseph Children's Health in August 2017 as a Community Education Coordinator working with Hank the Health Hero to cultivate healthy habits in the children of the Lancaster Community.  She is passionate about the curiosity, wonder and peace that comes from the power of play.
Prior to joining CHI St. Joseph Children's Health, Heather taught a play-based Kindergarten program and mixed-age preschool classrooms. Heather has her Bachelors of Early Childhood Education degree and PreK-4 teaching certificate from Millersville University.
Heather returned to school for her Master's Degree in Early Childhood Services from Arkansas State University. Eager to foster resiliency, perseverance, and creative thinking, Heather holds a Play Coach Certification through the Institute for Self-Active Education and is a two time NAEYC presenter.
A Pacific North West Native, Heather finds solace walking or biking the Columbia River Trail with her husband and their dog.